Generally old buildings or barns suffer from this type of problem as usually no physical type of DPC - Damp Proof Course was ever installed.
Minerals in older construction materials and problems with damp on exterior walls can lead to salt contamination on plaster and render. This high salt level then leads to more moisture begin absorbed into the plaster which will lead to staining or can damage the plaster by extending damp. Not treated area within the time will lead to damp walls all the way through.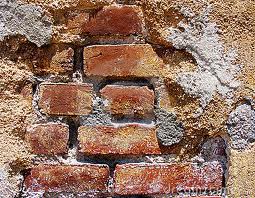 Ground Salt Neutraliser
Highly concentrated water-based, fluroro - silicate liquid solution

It is a principal component of basement tanking systems

Can be used to neutralise ground salts
Uses include:
General maintenance

BasementTanking installations

Damp proofing
Rising damp is a common problem in many homes. The salts contained in groundwater can be absorbed into masonry which may result in visible salt deposits. Anti-Sulphate Ground Salt Neutraliser is an aqueous solution. It has been specifically developed to rectify salt deposits on masonry.
Whether you are finding salt contamination on plasterwork or exposed brick, this product will never fail to impress. Our brick salt neutraliser will help you save considerable time and money if plasterwork remains in good condition. Simply apply our salt neutraliser paint straight onto the original plaster.
Brick Salt Neutraliser Paint
Salt efflorescence can be seen on brickwork, stonework and plaster. The salts within the masonry can often pass through the surface. The neutralising action of our high-quality salt neutraliser paint was specifically developed to overcome the problem.
If white deposits are beginning to appear on masonry, apply some brick salt neutraliser to battle the problem of salts. Often, people become concerned that a damp proofing course has failed. Although usually, that is not the case. This product can help you to save substantial sums and time, so you won't need to re-plaster the affected area.
Anti-Sulphate Solution is applied by brush or low-pressure spray onto brickwork, blockwork, stonework and sand/cement render in 2 stages.
We can offer our help preventing salt contamination on damp walls or from the ground water from damaging basement tanking, render or plaster with our professional treatments.
Give us a call on 077141 87053 or book your Free Survey and we will come and help you to deal with it.